Practical Leadership Studies
Especially designed to develop a born-again believer to maturity, fully assured in their walk with God
All modules are focused on the student developing a personal and more intimate relationship with God hence our theme for 1st Year: "Cultivating Intimacy with God through Personal Relationship".
Be A People's Person
Developing Spiritual Maturity
Developing the Leader within You
God is Interested in your Financial Success
Integrity of Gods Word
Why We Study the Bible
Principles of Healing
How to Recognise the Voice of God
Praise, Thanksgiving and Worship
Prayer
S.A.L.T
The Fruit of the Spirit
Practical Leadership 1
Be A People Person
Leadership Principles
Power of Words
The God of Love
The Integrity Of God's Word
What a better way to start a Bible College programme, where the goal is to study the Word of God, then to remind us just how supernatural, God-inspired and infallible the Word of God is. Explore prophecies, truths and facts recorded in the Bible that are confirmed by scientific and historic evidence reminding us of the purity of God's Word.
Why We Study The Bible
If the Word of God is living, then we can have a relationship with the Word. As believers, we need to know how to handle the Word of God accurately; this is especially true of leaders and ministers in the body of Christ.  In this module, we will examine why we should study the Bible and look at some of the keys and principles involved.
God Is Interested In Your Financial Success
It is God's will for His children to prosper financially. This module aims to give the student an understanding of the subject of financial prosperity. The only way to establish the will of God is to find out what the Scriptures have to say about prosperity. There is teaching both for and against prosperity being the will of God for the believer.
This module examines core Scriptures in favour of financial prosperity, as well as Scriptures that are used in the debate against financial prosperity.
Developing Spiritual Maturity
Every believer must understand that God wants them to grow spiritually. When a person comes to Christ, they become a brand new creation in their spirit. After this initial born again experience, God wants every believer to grow up in all things into Christ (Ephesians 4:15).  Spiritual growth and development is a process, and this module identifies the different stages of spiritual growth, and the steps necessary to grow and develop into spiritual maturity.
Principles Of Healing
God, by His very nature, is a Healer.  In this module, we study Scriptures that relate to divine healing and establish that it is God's will to heal all sick people today!  Once we have established this truth, we will look at how people can receive healing for themselves. And how the believer can minister healing and deliverance to others.
How To Recognise The Voice Of God
One of the keys to great success in this confusing world is to recognise the Voice of God and follow His guidance. 2 Corinthians 2:14 says, "Now thanks be to God who ALWAYS LEADS us in triumph (into victory – to conquer over) in Christ…" Knowing how to recognise God's Voice will avoid making wrong choices, being stuck in unnecessary problems and experiencing stress. If we know how to follow God's guidance, we will live in God's provision, protection and blessing.
Praise, Thanksgiving & Worship
In this module, we focus on the biblical patterns for praise, thanksgiving and worship. We lay a foundation by looking at different 'types and shadows' found in the Old Testament that relate to worship. We will discover that the Old Testament tabernacle is a "type" of the spirit, soul, and body of man and that there is an actual "journey" into the presence of God. We define the seven Hebrew words used for praise and learn about the benefits and supernatural results that are obtained through a lifestyle of praise, thanksgiving and worshipping God.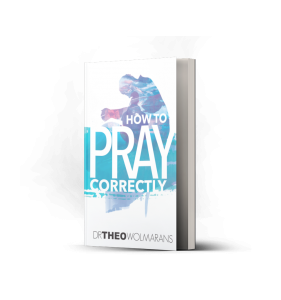 How To Pray Correctly
The most important investment you can make for your future is knowing how to get answers to your prayers. To know how to receive definite answers to your prayers may be a matter of life or death. God is also very interested in our smallest and seemingly insignificant desires or needs. All nations, all religions, all people try to communicate with God in prayer. Why don't they receive answers? God has given clear, simple principles about prayer in His Word, and if we follow these principles, God will answer.
Soul-Winning S.A.L.T.
This module addresses the chasm between winning people to Christ and keeping people in Christ and in the Church. Learn how to influence people, successfully witness to people and effectively disciple people.
The Fruit Of The Spirit
We delve into the nine fruit of the spirit which deal with Christian character, namely the Christ-like qualities in the life of the believer. A foundational requirement of every believer is to learn how to develop and walk in the fruit of the spirit as listed in Galatians chapter 5.
Practical Leadership 
Learn how to raise leaders within the Fellowship Group Church and how a Fellowship Leader successfully leads their group. A good leader understands the importance of reproducing themselves, so we will learn how to train interns and multiply groups.
Be A People Person
Interpersonal relationships can make or break a leader. Being a leader means working with people, and that's not always easy. Interpersonal relationships can make or break a leader – whether in the office, the Church, the community, or elsewhere. That's why it's so important to be a "people person" and develop skills in tapping that most precious of all resources – people. John Maxwell, the author of this module, understands the principles of developing people, and he shares those principles in this book.
Developing The Leader Within You
Leaders can be developed. This module is designed to identify the leadership potential in you and show you how you can develop as a leader.
Leadership Principles
Developing as a leader is the first step of leadership. Understanding your assignment and the God-given tools you have been equipped with to carry it out your mission will cause you to become a great leader. This module will help you discover the gifts and talents God has placed inside of you to be effective in carrying out your assignment.
Power Of Positive Words
Whether you speak positively or negatively, your words have power, they are seeds. You will have whatever you say, negative or positive (Mark 11:23, Numbers 14:28, Proverbs 18:21). Learn to let your words work for you and not against you. Learn the power of positive words. This module will raise your faith to levels you never dreamed possible. A whole new world of possibilities will open up to you as a result of strong faith.
The God Of Love
To walk in and experience all the fullness of God, we need to grow in our understanding of the love of Christ. This module will cultivate an understanding of how important it is to grow in the knowledge of the love of God.  We identify hindrances to receiving the love of God, and we will learn how to walk in the love of God consistently.